An extended life as a tyre
If the tread on a used tyre is worn down but the carcass has retained its full potential, the tread can be renewed.
Our collection companies carefully sort the tyres and check whether the carcass on the tyres collected has suffered any damage before they consider retreading. Using specialist tools, the worn down tread is first rubbed off the tyre. The manufacturing process is then the same as that for new tyres
Substantial CO₂ savings
Retreading is a good way of extending a tyre's lifespan. The raw materials used in the original tyre are exploited to the maximum and not needing to manufacture a new tyre saves energy, so retreading results in a considerable reduction in CO₂ emissions. This processing method has a limited application, however, because of the strict requirements regarding the carcass of the used tyre. Retreading does not take place in the Netherlands, but in other countries, both within and outside Europe.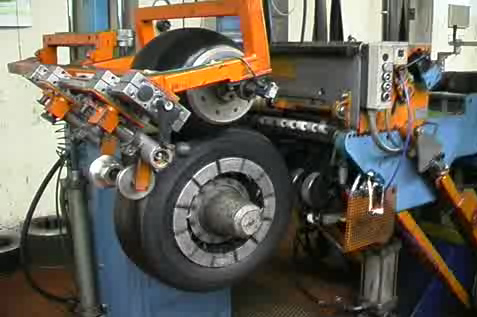 [1]